My aim
Offer an escape from the stresses and strains in todays lifestyle
To encourage others to become aware of their own health and well-being
Provide a relaxing experience to help rebalance, mind – body – soul
Holistic treatments specific for each individuals needs

About Ali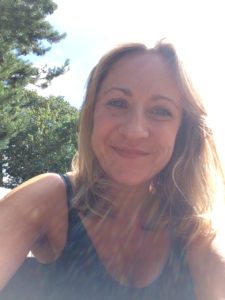 I was born in Brighton and gradually moved up the country to my home in Manchester.
A passion for travel has taken me to over 30 countries so far and given me a wealth of amazing adventures and experiences. It was on a beach in Malaysia (my photo on profile cover) in 2000 that I had my first reflexology treatment relieving my back pain and starting my interest in holistic therapies. Across India, Nepal, Cambodia and others I became aware of many different cultures and spiritual ways, planting a seed in my mind.
Having then worked in sales for 15 years I saw the stresses and pressures that today's lifestyle can bring. I started Reiki training in 2013 and this allowed me the time to view the world from a calmer place and see what's important.
I continued to Reiki Master Teacher in 2017 and also have a diploma in Reflexology with advanced certificates in fertility, palliative and cancer care.
I now hope to use my experiences and training to treat others and offer an escape from the stresses and strains in todays lifestyle, provide time out for people to look at their own health and well-being and a generally relaxing experience to help rebalance, mind – body – soul

Next Steps…
Please call or email Ali for any advice, information or session availability.
T 07786 544601 E aliskan@hotmail.co.uk F Rebalanceyou mind-body-soul